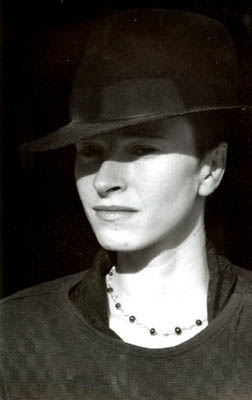 Michele De Paris was born in France in 1959. She studied art, theater, music, dance, psychology and oriental medicine at Strasbourg at the University Louis Pasteur and in Paris at the University of Sorbonne.
Michele loves to work with children. She taught children dance classes at the American Center of the Arts in Paris.
In 1984, she was inspired to move to America to study at The Healing Art Institute in Boulder as well as at the Naropa Institute founded by Trunga Rimpoche.
She lives in Penn Valley, California, is a member of the Grass Valley Graphics Group and shares a studio with a dynamic group of women artists.
Her paintings are strongly influenced by the Woodstock Impressionists and her ongoing studies with Master Artist E.J. Gold.
Her own art has revolved around landscapes and scenes inspired by her travels around the world. De Paris is especially drawn to the mood of the Orient and her native France.