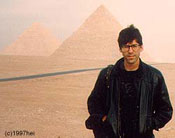 Oz Fritz
Oz Fritz is a sought-after location and studio Recording and Sound engineer.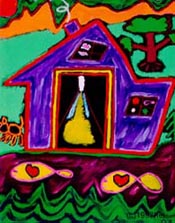 He frequently works with Bill Laswell of New York City in on-location recordings all around the world, and participated in the acclaimed Apocalypse Across the Sky by the master Musicians of Jajouka.
He won a Grammy for his engineering work with Tom Waits on Mule Variations.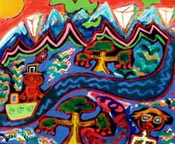 Other studio credits include: L. Shankar, Material, Hakim Bey, Talip Ozkan, William S. Burroughs and ambient translations of the music of Bob Marley.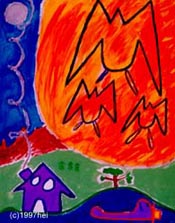 Other projects include new releases by Tom Waits, Tabla Beat Science, and Oysterhead. When available, Fritz serves as Recording and Studio Engineer for artist and musician E.J. Gold from whom he received his introduction to painting during Gold's Post Pop Period.
An accomplished and knowledgeable writer and critic, he is a frequent contributor to music industry periodicals and a reviewer for new age, occult and transformational psychology publications.