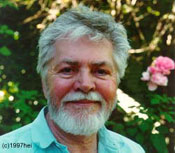 Lin Larsen
Lin Larsen originally enrolled in the Art Center School of Los Angeles in 1952 to become an illustrator. In 1955 he accepted a job at Walt Disney Productions as an apprentice animation artist in order to pay for his tuition.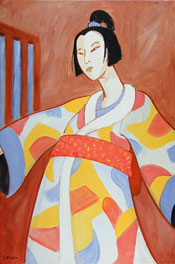 Fascinated by his working milieu, Larsen decided to stay. Thus began an exciting and extensive career.
Since then he has occupied a full spectrum of positions in the world of animation, including character designer, director, producer, story board artist, art director, line producer, and studio owner. Larsen's career in the Hollywood animation film industry has spanned 38 years.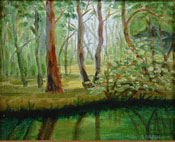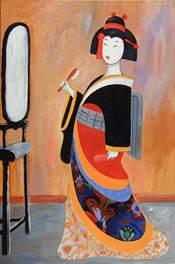 During this time he worked with Walt Disney, Warner Brothers, Hanna Barbera, MGM, and commercial studios (Ford, Starkist Tuna, Hamm's Beer). For two years he worked in England at the Richard Williams Studio in London.He also spent a year and a half in France, six months in Tokyo, japan, and six months in Tai-Pai, Hong-Kong and Kowloon working on various television shows and feature films.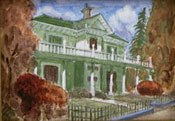 Some of the shows Lin Larsen has contributed his talents to include Garfield and Daffy Duck, Batman, Rocky and Bulwinkle, Lady and the Tramp, 101 Dalmatians, Mickey Mouse Club Show, Mr. Limpet, Superman, Scooby Doo, Magilla Gorilla, Mr. Magoo, Yogi Bear, Bugs Bunny, Roadrunner, Flintstones, Jetsons, Pink Panther, Dr. Seuss, The Grinch Who Stole Christmas, Peanuts (Charlie Brown, Snoopy), The Big Bang, Bonanza (animation), and The Howie Show.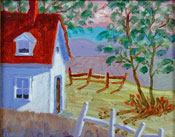 Screen friends and co-workers have included Jack Nicholson, Peter Sellers, Burl Ives, Kirk Douglas, James Mason, Eartha Kit, Mel Blanc, Blake Edwards, Howie Mandel, June Foray and Sterling Holloway.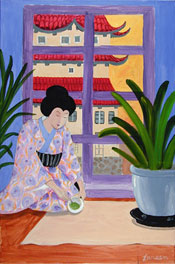 In the late eighties, Lin Larsen retired to the resplendent Sierra foothills where he joined the Grass Valley Graphics Group and has been very busy ever since. Like other artists of this group, Larsen become a very enthusiastic volunteer with the Museum of Ancient and Modern Art and has lent his name to benefit the museum to a line of ceramics depicting his animation jungle characters.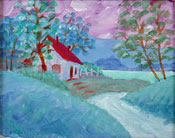 Lin Larsen ceramics can be found at the Smithsonian Institution, the Fernbank Museum of Natural History, the Miami Museum of Science & Space Planetarium, the Virginia Marine Science Museum, the Westmoreland Museum of American Art, the Historic Spanish Point, the Skirball Cultural Center, the Museum of York County, and the North Carolina Zoological Society.
Larsen's paintings have been exhibited throughout the United States, Canada and Europe and were a part of the 1992 USSR-USA Cultural Tour.