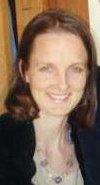 Lil McGill
Native Californian Lil McGill is a painter and poet.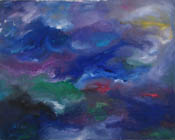 Her ethereal abstracts, dreamscapes and studies and explorations of pure color and mood remind one of early Kandinsky and vibrant Jenkins, but they have their own style and energy which excite the eye and please the senses.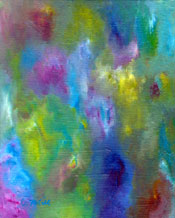 As a young person Lil McGill excelled in athletics and music and developed a love of writing. An award-winning poet, she graduated from Vassar College in 1986.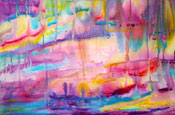 In the late 80ís she became an administrator at the prestigious Otis Art Institute in Los Angeles, which began a career in the arts leading her to subsequently work with many art galleries and museums.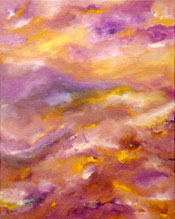 For the past fifteen years she been instrumental in the presentation of art exhibits all around the country, including the Jazz Art show for the Wynton Marsalis performance in the Fall of 2001.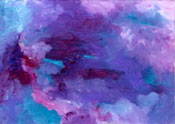 She and her husband, artist R.C. Trice, currently operate their own on-line art and framing company, Artframeshop.com. They have two children and live in Grass Valley, California, enjoying working in an old barn which has been converted into artist studios.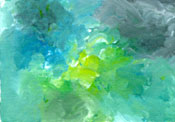 Keenly interested in art as a form of healing, she plans to continue painting and exhibiting with the Grass Valley Graphics group for many years to come.